"Being a part of the Gartner 2021 Market Guide for TEM Services is an honor and we are very excited to be a part of this project," states CEO Sharon Watkins.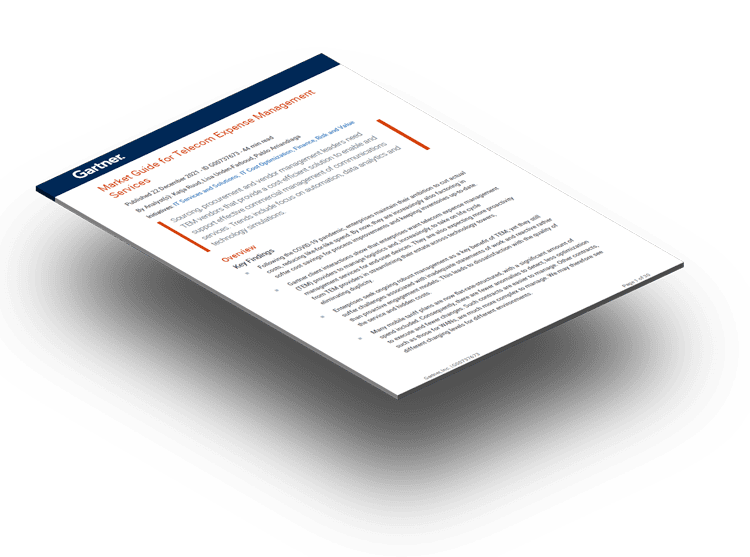 Part of the analysis involves vendor briefings by one or more of the Gartner analysts, as well as, a questionnaire that provides the analyst with the necessary information to include in the report. RadiusPoint® is constantly evolving into the best solution for each Client and will continue advancements in the IT and Technology fields.
Due to upward progressions in the IT market, RadiusPoint launched a new version of ExpenseLogic® 9.0, their cloud-based SaaS, and expanded upon its capabilities. Vested in providing Business Intelligence, RadiusPoint's proprietary software platform enables businesses to create a positive return on investment for their clients, translate telecom chaos to streamlined efficiency as well as optimize and reduce not only communication expenses such as IoT, mobile, fixed line, and cloud devices but utility costs as well.
Business relies on the accuracy and attention to detail needed on Telecom, Wireless, and Utility invoices and inventory each month. All these transactions must be recorded and tracked for easy access for auditing and reporting on a single platform. While identifying expensive billing errors, RadiusPoint's proprietary software, ExpenseLogic gives client's access to its various types of Internet billing to be processed and managed in its IoT section. Agility of their Service Delivery allows RadiusPoint to scale as needed when needed.
"We are thrilled to be included in the Gartner 2021 Market Guide as a Representative Vendor, as we believe their key findings and recommendations are highly valued for Enterprises of all sizes. Our flexibility and automation allow us to move faster and hold hands easier, said Sharon Watkins, CEO of RadiusPoint. "We believe Gartner provides clear evidence for those in the IT arena to make informed business decisions so the business can focus on their core business strategy."
Recognition in the Gartner 2021 Market Guide for Telecom Expense Management Services is a landmark achievement for RadiusPoint. Earlier this year, the company announced their average ROI for 2020 was 370%.
Disclaimer: Gartner does not endorse any vendor, product or service depicted in its research publications, and does not advise technology users to select only those vendors with the highest ratings or other designation. Gartner research publications consist of the opinions of Gartner's research organization and should not be construed as statements of fact. Gartner disclaims all warranties, expressed or implied, with respect to this research, including any warranties of merchantability or fitness for a particular purpose.
About RadiusPoint
Founded in 1992, RadiusPoint is a leading provider of Telecom Expense Management (TEM), Utility Expense Management (UEM), Wireless Expense Management (WEM), and Mobile Device Management (MDM) services. With corporate headquarters in Orlando, Florida, RadiusPoint provides a broad portfolio of business and technology solutions to help its clients improve business performance worldwide.
For additional information, please contact:
Sharon Watkins
407-661-6803
swatkins @ RadiusPoint . com
The Gartner 2021 Market Guide for Telecom Expense Management Services is available on the Gartner website
ADDITIONAL RESOURCES:
RadiusPoint in the Telecom Expense Management (TEM) industry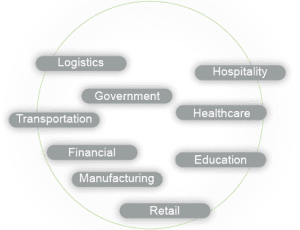 RadiusPoint manages the entire lifecycle of the Telecom Expense Management (TEM) and or Technology Expense Management, from the order placement, verification of installation, set up for cost allocation, monthly invoice audit, cost optimization to payment of each invoice with RadiusPoint's expert team. Over the course of a 30-year history, the company has helped clients as a BPO service provider in multiple industries: retail, hospitality, logistics & transportation, healthcare, manufacturing, education, financial services, as well as for governmental institutions.
RadiusPoint focuses its expertise in TEM on getting the following results:
• Driving telecom/utility costs down  • Optimizing costs through efficient vendor management services  • Saving on HR costs by eliminating labor-intensive invoice processing tasks  • Identifying overcharges, avoiding billing errors and late fees, getting refunds from vendors  • Optimizing expense reporting on a single SaaS platform for better business intelligence and faster cost-cutting decision-making  • Optimizing procurement of telecom equipment through accurate asset inventory management  • Optimizing telecom & IT equipment purchase practices through a streamlined approval process  • Building up cost avoidance by identifying undetected sources of waste  • Eliminating legal liabilities by integrating corporate policies in the equipment purchase approval process.
RadiusPoint in the Utility Expense Management (UEM) industry
A major component of RadiusPoint's BPO service portfolio, Utility Expense Management services manage the entire lifecycle of the meter and services, from order placement, verification of service establishment, cost allocation set-up, audit and optimization, all the way to utility bill payment.
As part of its BPO service portfolio, RadiusPoint:
• Manages the entire lifecycle of the utility invoice, from receipt to payment  • Places order for new services, or disconnect existing vendor services  • Automates consumption cost allocation to the right location and cost center  • Performs energy management optimization for cost avoidance & energy savings
With ExpenseLogic™ SaaS software platform, RadiusPoint's team of experts searches for hidden errors, locates potential leaks before they become an issue, and obtains recredits from vendors. Identifying sources of waste (e.g., water leaks) is a component of ESG programs, also part of the BPO service offer of RadiusPoint.
RadiusPoint in the Mobility Managed Services (MMS) industry
Associating an exceptional software platform and an expert team of problem solvers, RadiusPoint has become a significant player in the Mobility Managed Services (MMS) market. Among the strengths of the company:
• A tailored online portal for ordering, troubleshooting and break/fix   • An Annual Line registration to ensure clients' user information is clean and concise   • Monthly invoice processing that allocates expenses down to the phone number and employee ID   • Audit & Optimization to ensure invoices are accurate