Reduce IT Spend By 15-30%

Enhanced Scalability

Evolving Technology

Invoice Management with Bill Pay

Work Smarter, Not Harder
ExpenseLogic's web-based portal maintains data reporting through advanced business operations information, such as vendors, invoice detail, payment/financial details, MACD orders, contract/lease terms, and asset inventory enabling organizations to manage multiple vendors, end-users, and purchases on a daily basis.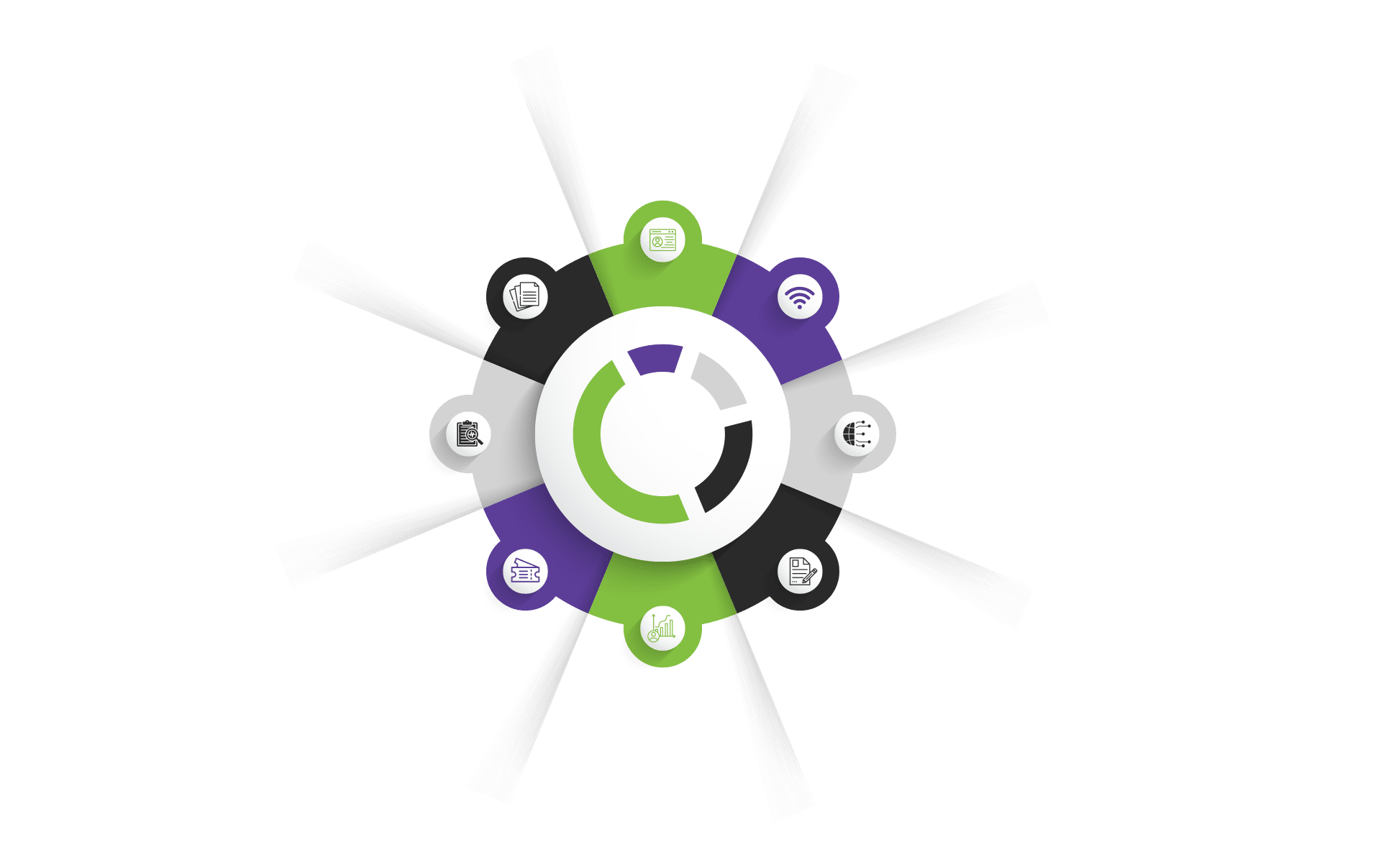 Accounts Payable
Allocation
Accrual Files
Comparable to Peoplesoft, Great Plains, etc.
Wireless Management
Device Detail Storage
Line Contract Detail and Audit
Email Reports
Asset Management
Storage of Assets
Identification by Serial Number
Interface with HR Employee ID
Contract Management
Image Storage
Terms and Conditions Retention
Comparable to ContractWorks, ContractSafe, etc.
Reporting Analytics
Audit Analysis
Budget Reporting
Comparison Reporting
Mac Ticket System
Client Defined Portal
Approval Process by User Group
Comparable to Service Now, Start Ticket, etc.
Expense Audit
Line Item Detail Audit
Contract Compliance
Dispute Tracking
Document Management
Image Storage by Account, Invoice Number, etc.
Permissions-Based Image Recall
Elimination of Paper
Everything you need in one solution.
Cloud-based platform
ExpenseLogic™ is the powerful expense management software you need. It eliminates countless hours and automatically identifies expensive billing errors and fees.
RadiusPoint takes a tailored set-up approach by building into the database every detail that makes your organization run efficiently. This allows for all impossible-to-manage invoices to be easily processed, audited, and paid on time.
Accounts Payable
Invoice management from receipt to payment all while cost allocating using your company hierarchy down to the employee ID level.
Project allocation
Remittance reports
Bill payment
Accrual file
Invoice Auditing
Billing errors cost your company money and your staff time to identify and research each invoice and coordinate with the vendor to refund the error.
Error identification
Error reconciliation
Line item audit
5 – 30% savings
IT Asset Management
From mobile devices to routers and servers, IT assets represent one of the fastest-growing corporate costs and also one of the least understood.
Repository by aerial #
Site inventory list
Searchable fields
Extensive data
Robust Analytics
The robust reporting system allows for queries and filters to get you to your information faster whether that is a high-level graph or detailed usage data.
Detailed spend reporting
SQL query
Budget reporting
Exception reporting
MACD Ticketing
This versatile MACD ticketing system will allow your team to order services or equipment throughout your organization.
Order tracking
Tailored catalog
Approval workflow
MACD reporting
Inventory Management
Ensuring that your inventory, whether it is equipment or services is validated each month is a critical component for dynamically managing your operations environment.
Monthly service validation
Recover & redeployment
Employee ID allocation
Site repository
Lease Management
From equipment to your brick-and-mortar facility, leases can be managed with a detailed monthly review of invoices for monthly fees or warranties.
T & C retention
41 data points managed
Fair market value
Lease image view
Document Management
Instant recall of invoice and contract images enhances your capability to get to your information quickly and efficiently.
Permissions-based recall
Download multiple images
Reduce paper
View by location or account
Contract Management
The contract management database ties the service or devices and equipment with the contract and allows viewing of the actual contract document.
Contract rate audit
Expiration email notification
Contract image viewing
MARC analysis

Utilizing ExpenseLogic, your invoices will receive line item invoice detail, allowing for the most detailed