Reform Possibilities with RadiusPoint
As a woman-owned business, RadiusPoint believes that promoting an environment for diverse businesses to thrive is important.
We recognize the value of small and diverse suppliers and ensure that working with them is an integral part of our strategic sourcing and procurement processes.
Our Supplier Diversity
We are committed to accomplishing this by fostering an inclusive procurement process.
We provide the maximum opportunity for small and diverse businesses to participate as partners and suppliers of goods and services. We believe that expanding engagement with diverse suppliers is vital to lower costs and increased levels of innovation, service and product quality. Through our continuous efforts in our partnerships with small and diverse companies, RadiusPoint will continue to build a supplier base that will add value to our products and fulfill our requirements on a competitive basis.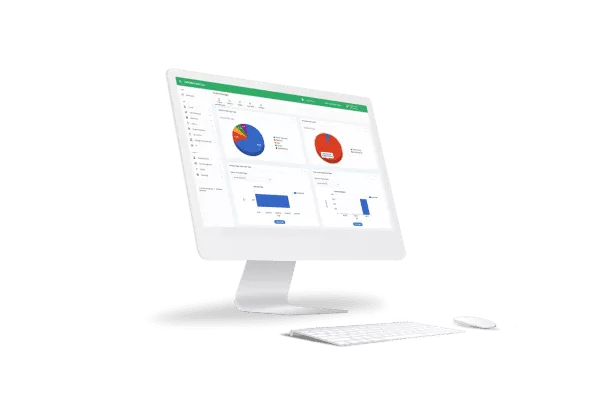 MBE, WBE, LGBTBE and SDVOB
Greater Innovation and Greater Value
Working with diverse-owned suppliers generates greater innovation and value within our global supply chain. In addition to small businesses, RadiusPoint is interested in engaging with businesses that fall into one or more of the following diversity categories.
Minority-owned Business Enterprises (MBE)
Woman-owned Business Enterprises (WBE)
Lesbian, Gay, Bisexual, Transgender -owned Business Enterprises (LGBTBE)
Disability-owned Business Enterprises
Small Disadvantaged Businesses (SDB)
Historically Underutilized Businesses (HUB Zone)
Veteran-owned Businesses (VBE)
Service-disabled Veteran-owned Businesses (SDVBE)
These businesses must be at least 51% owned, operated and controlled by persons who fit into one of these categories.  MBE, WBE, LGBTBE and SDVOB businesses must be certified as such by an independent certification agency.  Owners of businesses that fall into the other categories must be willing to sign a self-classification affidavit.
ESG and DEI go hand-in-hand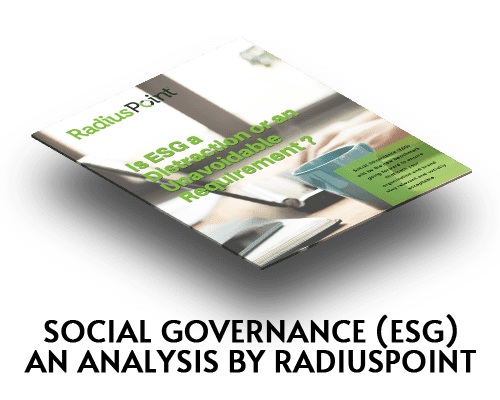 Social Governance (ESG) an Analysis by RadisuPoint