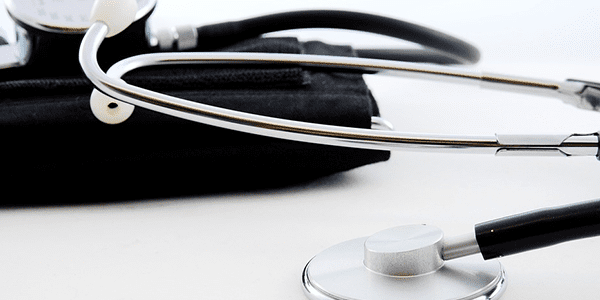 Healthcare organizations are contending with increasing costs, decreasing revenues, the effects of new regulations such as the Patient Protection and Affordable Care Act (ACA), and the continuing widespread adoption of mobile technologies.In response,all of these trends have resulted in increased pressure on healthcare organizations to reduce costs, create new revenue streams, and improve efficiency. In order to achieve these goals, telecom is often one of the first departments to be scrutinized. RadiusPoint helps clients manage their inventory & spends, taking the stress off clients & saving them money. In the case below, learn how RadiusPoint helped a healthcare client earn a 448% ROI in the first 6 months of service.
Problem:
The healthcare industry is undergoing a rapid transformation.Medical organizations have unique needs for mission critical services and security in all reporting transactions. At the same time, the utilization of mobile technology is rapidly expanding. Smartphones, tablets, and mobile apps are being deployed to streamline processes such as patient registration and discharge, diagnostics, and inter-hospital communications. The combination of these trends makes it more challenging than ever for healthcare telecom departments to accomplish their goals and effectively adapt to a rapidly changing environment. RadiusPoint was brought on board to assist a healthcare organization with 275 locations nationwide. The organization was having two common issues:
Decentralized spending
Inaccurate inventory of telecom services
RadiusPoint quickly discovered the client had no standards for ordering telecom services or for telecom invoice payment. As it stood, each healthcare location received a telecom invoice, the location approved the invoice and sent it to corporate for payment. Management of services and invoices became unmanageable for the client's Corporate Telecom department, resulting in high lag time and past dues fees…not to mention headaches!
Solution:
TEM allows organizations to reduce costs by providing complete visibility into their entire communications environment. Everything telecom is tracked in a centralized repository, while reporting tools provide accurate assessments of costs, help track billing errors, and discover opportunities for optimization. Capacity planning and call accounting capabilities help ensure network resources aren't wasted. This goes beyond just telecom. A good TEM vendor will provide a comprehensive management strategy that includes both telecom and IT, managing the complete communications lifecycle. The accuracy behind these transactions is vital to the overall efficacy of the organization. In order to help this client, RadiusPoint first centralized the invoices. They contacted each vendor to send their invoices to RadiusPoint's Orlando facility to be processed for payment.
Additionally, RadiusPoint leveraged its proprietary software, ExpenseLogic, to create a concise list of invoices and services. This list allowed the client's Corporate Telecom department to readily identify which services were utilized at each location and to cut costs for unnecessary services. This reporting also allowed the organization to identify areas where services and equipment could be upgraded or altered to create savings.
Results:
Utilizing TEM can yield significant savings in time, money and effort for healthcare organizations. RadiusPoint worked with the facilities and the Corporate Telecom department to create an ROI of 448% during the first six (6) months of service. Additionally, RadiusPoint identified and received almost $19,000 in refunds for the client, which went directly to the organization's bottom line.RadiusPoint has many clients like these that we have saved hundreds of thousands of dollars in hard dollar cost savings as well as countless human resources spent navigating and managing telecom manually.We work hard with many organizations in the healthcare space to solve their most complex communications challenges.
We know balancing market forces with ever-changing government regulations is a daunting challenge. Many organizations try to manage telecom through labor-intensive manual processes that are often inefficient and prone to error – both internally and at the carrier level.
Contact Us To Learn How RadiusPoint Can Help Your Organization Today!