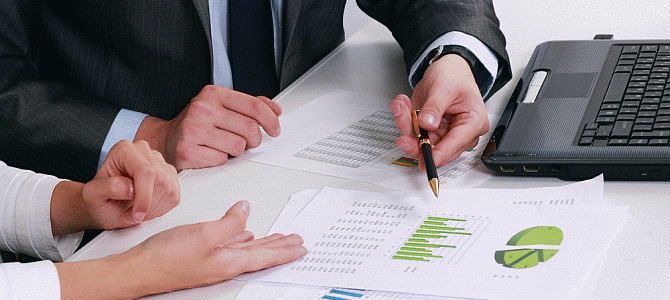 Because we are experts in expense management and cost cutting, our clients ask us for advice on specific measures they can implement to reduce their exposure to this inflationary environment. In an economy drastically slowing down, businesses need to do more with less. The tight situation of the job market after the "Great Resignation" movement and, more recently, massive layoffs have both created a durable situation where task outsourcing or automation are necessary to keep operating.
In the Accounts Payable departments, some tasks can't be automated but they can be outsourced. But what about corporate-wide cost cutting mandated by management? Who identifies savings objectives, assists with cost optimization, and measures results?
In the expense management specialty domain, governance of the contract and relationship is critical to the success of a cost-cutting project. However, it is also an aspect of the vendor-client relationship that is often overlooked. Ensuring that key performance indicators are met should be a task borne by each stakeholder, including business partner and vendors.
A good governance plan clearly identifies focus areas, defines measurements (tools, KPIs, OKRs), and assigns ownership for the objectives.
What are your optimization objectives?
What optimization objectives for 2023 have been defined by the management team of your organization? It is crucial these objectives be spelled out clearly. Did management identify specific business services for cost cutting (e.g. telecom, energy, IT purchases, etc.)?
Oftentimes, some cost centers are overlooked in the larger picture because they are deemed "inevitable to be able to operate". As true as it may be, quantifying the costs and qualifying the need and vendor providing the service can generate substantial cost cutting. Prioritizing business values enable management to understand what objectives should be set and what priorities should be assigned to achieve cost reductions the fastest.
Measuring for success
Having clear objectives and assigning specific metrics to measure success enables all stakeholders to operate in full transparency, from management to vendors. "Cutting cost" is not a clear objective: objectives must be specific to the type of business services and the vendor providing such services.
Based on our experience of over 30 years in the expense management specialty, we recommend these metrics:
Reduction of monthly costs – Create a baseline with an existing vendor, with and without taxes and additional fees; then specify the new monthly cost in your model to measure monthly savings.
Changes in service scope – Sometimes, costs can be reduced, but Service Level Agreements can be improved without a corresponding cost increase. Quantify the increase in value, and report it in your model.
Changes in terms – Changing payment terms to include a longer payment timeframe or a discount should also be quantified and reported as monthly savings.
Establishing KPIs – Ensuring that KPIs are met monthly with the vendor, with specific cost reductions if targets are not met. These should be monitored and accounted for as savings in a model.
Governance is key
Oftentimes, a plan looks good on paper… but as soon as a contract is signed with the vendor, this paper goes into a file, never to be reviewed until a problem with the vendor or services occurs.
Good governance ensures that a plan is in place from the moment the contract is signed, and will be follow through the entire life of the contract. Each of the measurement areas listed above should be assigned to a specific stakeholder to ensure that terms and SALs are met. A monthly or quarterly report identifying the savings, changes in services or terms, and the KPIs discussed with the vendor ensures that the promises made during the contract negotiation will be promises kept by the vendor.
According to Gartner, "All organizations share similar priorities and challenges; however, the key differentiators between the leaders and underperformers are attitude and action."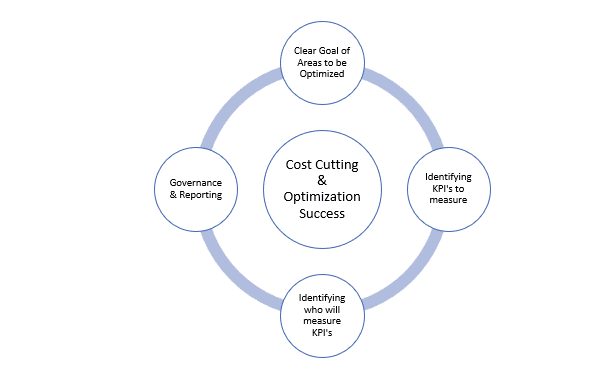 Having a clear statement of what needs to be optimized and where cost cutting can be achieved is the foundation of an cost optimization plans. Identifying those business services targeted for optimization is a critical part of the plan and can mean the difference in spending time on fruitless objectives… or strategically cutting costs with results. Knowing what you want to measure and what metric to adopt means the difference in proper or poor governance.
To learn more about our other services and how RadiusPoint can help your business optimize and make expense management easier, contact us.